From Dreams to Reality
We will collaborate to bring your outdoor living area ideas to life. Our experience in deck building and your lifestyle and design preferences are sure to create a new perfect-for-you living space.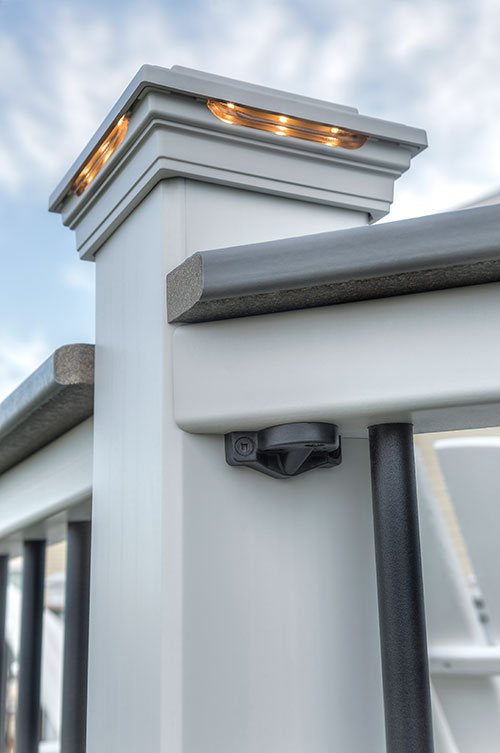 Your outdoor space...the way you want it. No compromise.
When it comes to backyards and other outdoor spaces, we often hear the common themes, "We never go out there," or "We never use it." We want to design and produce spaces that are functional, fun and enticing—the kind that make our customers say, "We can't stay away!" Design creativity and character, while fulfilling functional requirements, is the foundation of every project. If we design a feature that meets the wants and needs of our clients, and delivers a "happy place" for many years of entertainment, enjoyment and relaxation, that's a resounding success for us.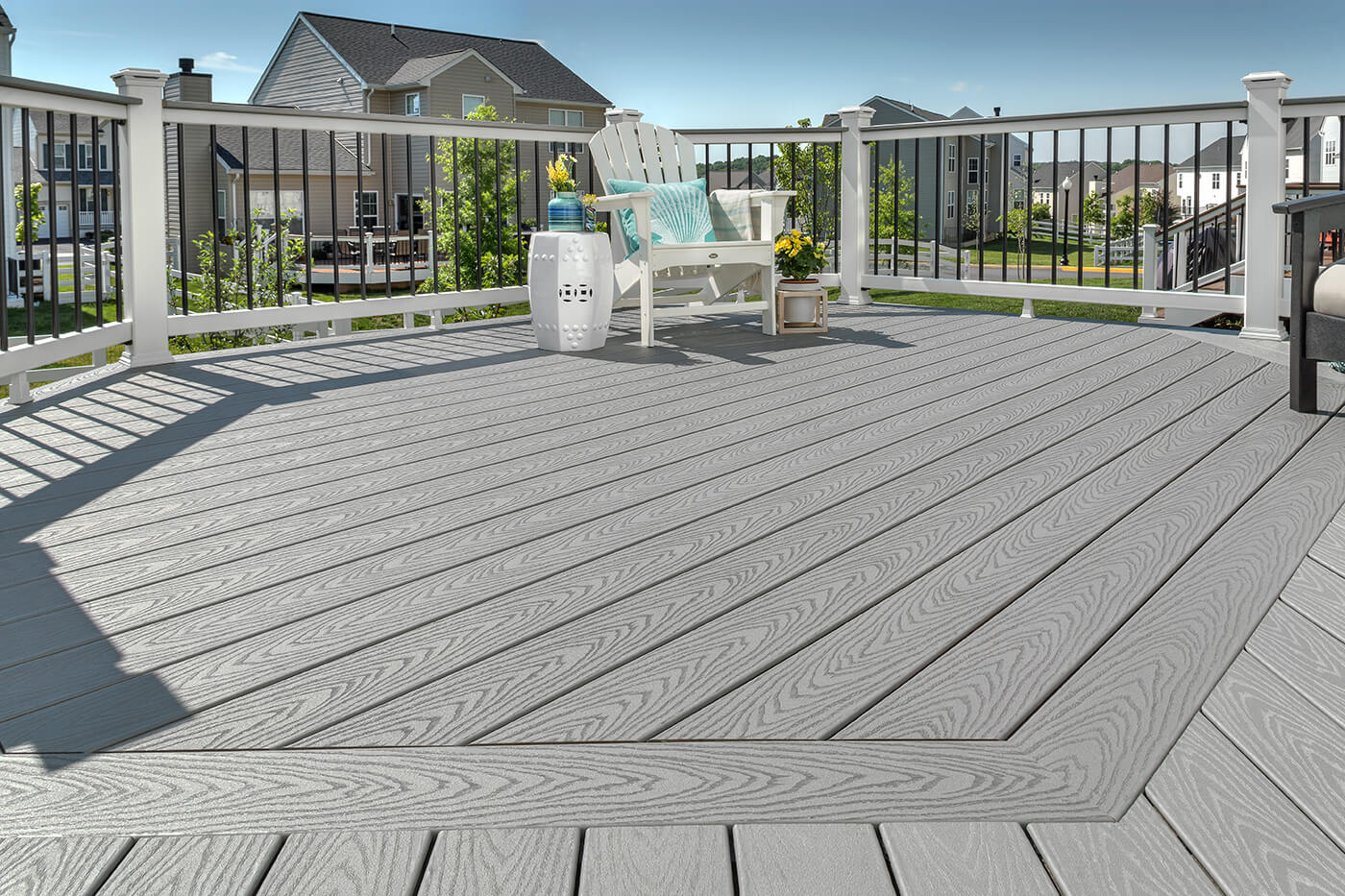 Traditional Wood or Trex® Decking

1 of 5
Custom Inlays or Patterns

2 of 5
complete control over rails, posts, and balaster selection

3 of 5
Resilient Trex® Deck furniture available to elevate your comfort

4 of 5
low voltage lighting kits add added usability and style

5 of 5
Step 1
Schedule an Appointment
A meeting allows us to consult with you about your project, evaluate your space and limitations and prequalify you for the project. By listening to your wants and needs, we can design the most functional space to meet your requirements. We will discuss our construction philosophy of quality craftsmanship, headache-free construction and an efficient schedule. We'll also touch on budgets and costs for the variable levels of construction required. If we mutually determine we are a good fit for the project, we'll move forward. Throughout the process, you can expect interaction and communication with us every step of the way. We keep our clients involved, interactive and informed of their project status and the process. We take the stress out of guessing what the next steps may be by articulating them simply and directly.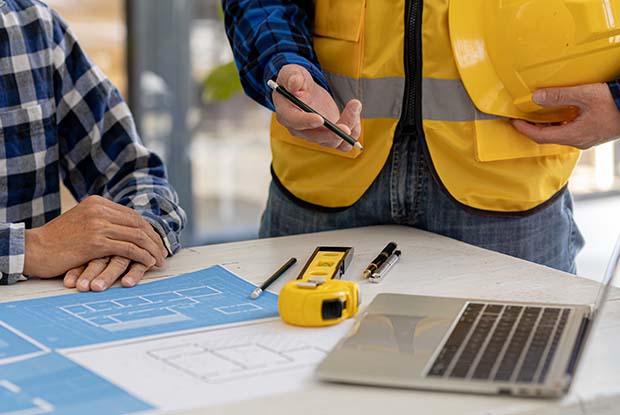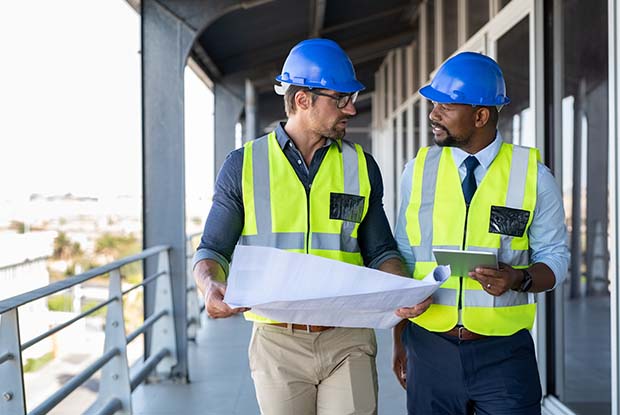 Step 2
Site Visit
Our number one goal is to establish a design and footprint that fits your space and meets your needs. We want to understand how you'll utilize the new space and what it will allow you to accomplish. Our staff will establish requirements for growth, functionality and flow, incorporating a design that makes the new space a fluid addition to what already exists. We'll request examples of design ideas, photos and themes you like to help our designer better understand your vision.
Step 3
Snapshots & Blueprinting
We will measure the existing space and infrastructure to establish a drawing or layout of the space to be transitioned. This is needed to understand how structural and mechanical obstructions will impact our design and proposed floor-plan. Once blueprinting is complete, we can begin applying additional requirements into a new design.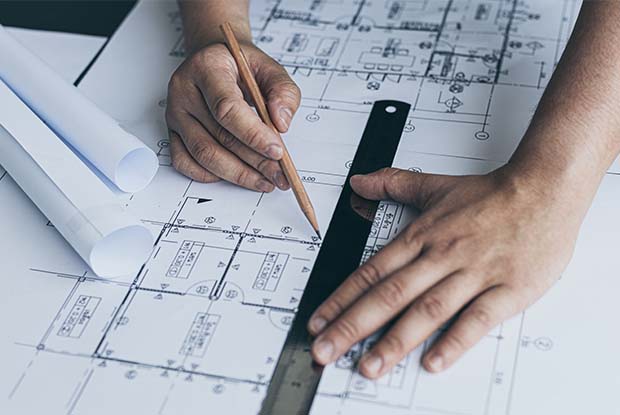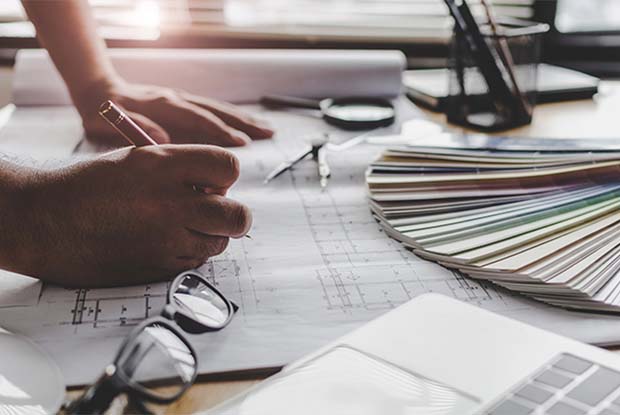 Step 4
Style & Idea Collaboration
We encourage customers to be an important part of the design process while also not overwhelming them with decisions. We work together to tease out the desired style and theme by incorporating features or examples collected during the site visit. Once we have a solid understanding of the project and its parameters, we Lowell to write brief descriptions . I can put something together for these sections establish a tighter budget for the project and implement a design that works within it, as well as a plan. We emphasize "on paper" design to make the implementation and build process painless and efficient. We also apply 3-D renderings to bring the idealistic design to virtual reality. This process is the most important step as it brings the space to life and will benefit the construction phase significantly by establishing a roadmap for our construction teams. Once we are in alignment and agreement about the final design, it's time for the physical work to begin.
Step 5
Get the Party Started
We get ready to implement the construction phase by assessing special considerations and doing site preparation, including protecting unaffected existing structures or property. Our team leads communicate schedules and work processes. Our team of professional trades are scheduled simultaneously or consecutively to perform their respective pieces in structural/mechanical/electrical manipulation. From excavation through final delivery, we manage all aspects of construction with a focus on quality in every phase and component. Our skilled craftsmen build or fabricate items that are unique and take pride in our finishing touches. During this phase, customers will witness the difference in their space on a daily basis. We often suggest our clients take progressive pictures to track the transformation and compare before and after memories. Once construction is complete, we thoroughly clean up the entire site area.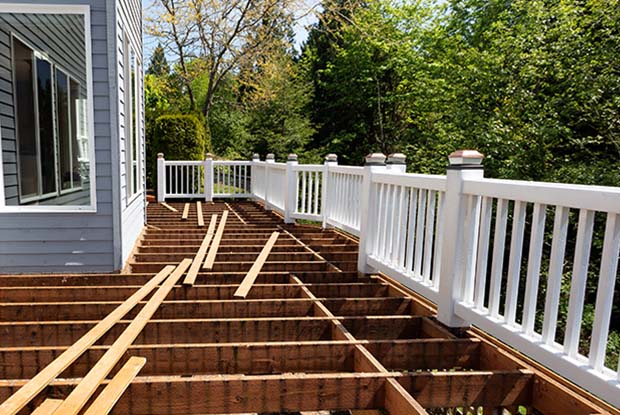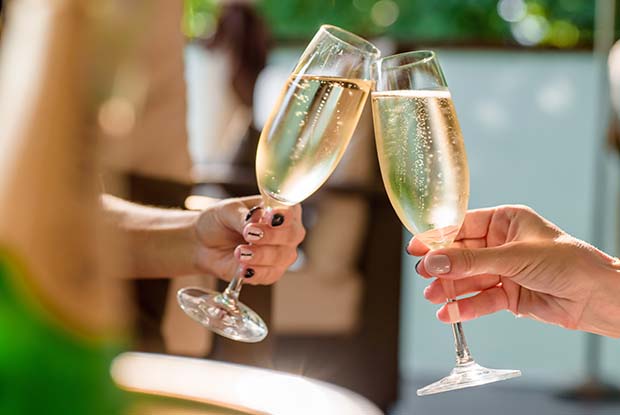 Step 6
Pop the Champagne!
Once the project is complete, we review the final product with you and the new space is now ready for you to enjoy.
Lowell Taylor and his team did a fantastic job on my deck. I am still getting compliments and even have people knocking on my door asking for the number of who built it so they can get their own...I highly recommend Virginia Deck Works!
Our deck was installed ahead of the proposed schedule by a very qualified team. The carpentry work that was done was very high quality. The team (and owner) are extremely professional, skilled and friendly. I was very happy to have them work my project.
Contact Virginia Deck Works
We would love the opportunity to build your outdoor dream space.
Great company to work with! The team that installed my deck was efficient, friendly and highly qualified for the job. The finished product looks great!